The Dubai Desert Safari Adventure
Envision yourself on top of a camel, trekking through the Arabian Desert.
Dubai is a place well known for its hospitality and as an entertainment hub for most of the tourists. The lavishes it provides are more than awesome, with a lot of fun activities, Dubai tops the list for the most visited cities in 2018 with almost 15.92 million visitors.
Desert safari Dubai is one of its kind experience which is full of adventure, thrill, and lifelong memories. Dubai is a famous tourist attraction, and each year, millions of tourists came to Dubai to have a wonderful time. Dubai is a hot spot for having some of the fantastic time. Tourists came in flocks to the world tallest building, which is Burj Khalifa. Dubai is no more a desert city, but it successfully transforms itself into one of the most prominent tourist spots. Dubai has one of the best shopping malls in the world and has both sides traditional as well as a glamorous modern one.
Dubai Desert Safari Packages
All our packages are carefully designed by keeping the needs of our customers in mind. We promised to deliver premium services, which includes pick and drop service for all our customers.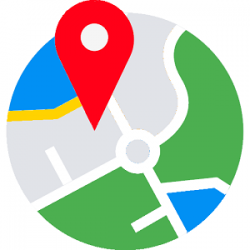 Self Drive Package
Drive your own Car to Desert
With Quad Bike Price AED 120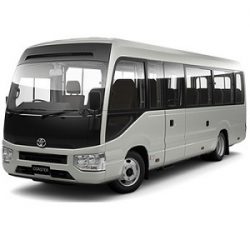 Standard Package
Standard Meeting Points - Shared Bus
Pick up Time 2:30 PM to 3:30 PM

With Quad Bike Price AED 140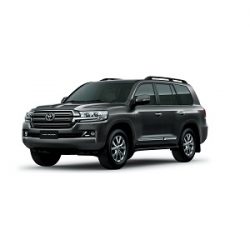 Advance Package
4x4 Car Pickup Anywhere in Dubai
4x4 Pickup from Hotel / Home

Pickup Time 2:30 PM to 3:00 PM

With Quad Bike Price AED 190
Desert Safari Tour Details
Description
For a quintessentially Arabian expertise, book a Desert Safari Tour. Say hi to a camel, get photographed with a falcon, beautify your hands with henna, and dig your toes into the sand at the camp. Complete your Dubai desert safari tour with a conventional BBQ Dinner and Live performances such as Belly Dance, Tanura Dance and Fire Show.
The adventurous activities in this Dubai Desert Safari Deal include Dune Bashing, Quad Bike Riding, Camel Riding. While, the other activities include Refreshments, Live Tanura Show, Live Fire Show, Live Belly Dance, and BBQ Buffet Dinner.
Itinerary
The tour start with the pickup at 2:30 pm to 3:00 pm from the hotel/home anywhere in Dubai. It will an hour Drive from the hotel to the Dubai Desert through the Dubai city. As you enter the desert, your tour begins with Dune Bashing; a roller coaster ride within the sand dunes during a 4 wheel drive Toyota Land cruiser and you may get the possibility to take photos at an ideal highest sand dune, a photo point.
Arrive at the Desert Bedouin Camp and get the warm Arabian welcome, Tea, Coffee and Arabic Qehwa. Utilize the facilities and enjoyment provided. You'll have the option for a camel ride, get a conventional henna painting (for kids and women only), or just experience from the aromatic Arabic Sheesha (Hubblee Bubblee).
After arriving in the Bedouin Camp site, after an hour or so, the starter will be started around 6:15 PM served with some snacks (Samosa, Potato Fries and some sauce). The Frist Belly Dance Starts at 7:00 PM. After the 1st Belly Dance, the BBQ Buffet Dinner (Veg & non-Veg optional) with variety of salads. The water, tea and soft drinks are unlimited times so you take as many as you want.
While having the BBQ Dinner, you will have the Tanura Dance and Fire Dance shows. Once the dinner ends, you will have the last show which will be 2nd Belly Dance and it will end around 8:30 PM, after that you will be dropped off at your hotel.
Terms & Conditions
• Booking must be made through the site and the costs include hotel transfer, BBQ Dinner and soft drinks.
• All the activities are appropriate for children of all ages.
• Seating depends on accessibility and cancellation charges might be applicable.
• As security is a fundamental need, all vehicles are insured.
Attractions
• Belly Dance
• Camel Ride
• View Point of the Desert
• Sand Boarding
• Henna Painting
• BBQ Dinner in the Desert
• Night in the Dubai Desert
• Falcon Experience
• Dune Bashing
Things to Remember
• Wear season suitable dress
• Costs reflected are per individual
• People with ailments, for example, heart diseases and pregnant women are not encouraged to take this trip.
• Dubai desert Safari drivers are experts with experience and a legitimate permit.
• Don't forget to bring your fully charged camera as the scenes of desert especially at evening are astonishing to capture.
Standard Package Pick & Drop Locations
Frequently Asked Questions