The food industry has grown rapidly in recent years as the population of Dubai has increased. This is mainly due to the fact that Dubai is a major tourist destination and has become a major hub for food production, distribution, and consumption.
Introduction to Amazonico Dubai
Amazonico is one of Dubai's best rooftop bars, and it's also one of the city's most Instagrammed destinations. The restaurant has been around since 2012, and it has now expanded to three locations in London and Madrid as well. Which has indoor and outdoor seating areas, Inspired by the diverse cultural influences of Latin America, Amazonico Dubai features interiors inspired by the Amazon rainforest. The restaurant features earthy accents and a spiral staircase that mimics the jungle. The restaurant serves a variety of cuisines, including tropical and Latin American dishes. It is also home to a tropical brunch as well as a sweeping view of the Dubai skyline.
Why should you Experience this Magical place?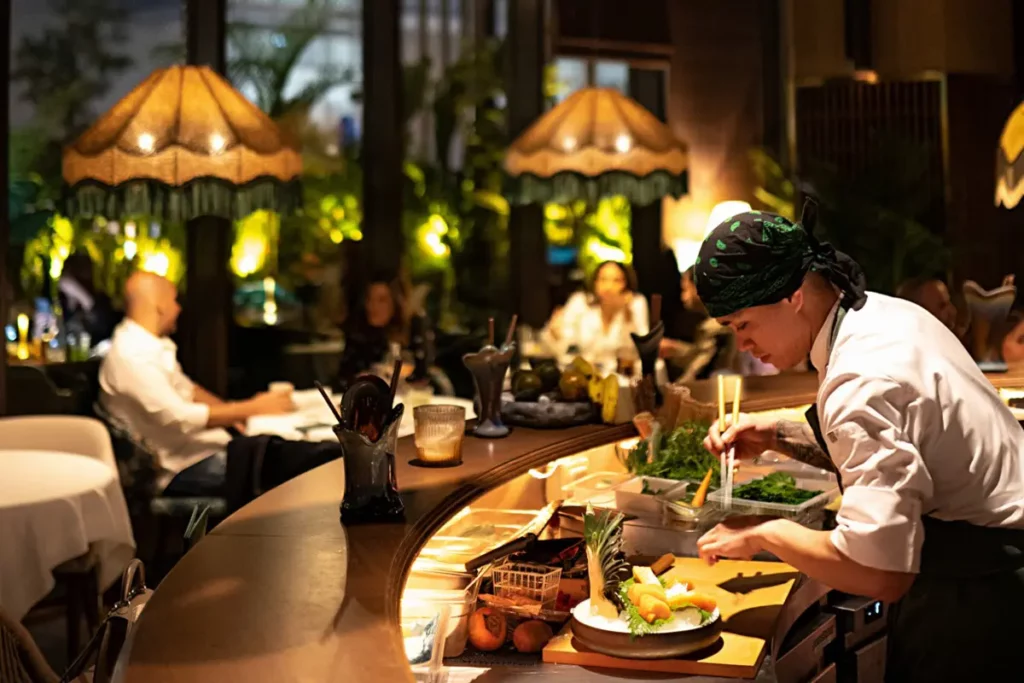 But if you're wondering what makes this place special, then read on. The first thing you'll notice is the view. The restaurant has a gorgeous terrace that overlooks Dubai Marina and the Dubai skyline. It's also partially covered, so you can enjoy your meal in comfort even if it rains. The food is another great reason to visit. You'll find a huge selection of dishes. There are also plenty of vegetarian options that are perfect for those who want to eat healthy while they enjoy their drinks. The cocktails here are also worth mentioning, as they're all made with fresh ingredients and come in original flavors.
The rooftop terrace at Amazonico Dubai has a bar on an elevated level. It also has the trademark Copacabana tiled floors and yellow umbrellas. It has a great atmosphere and will make you feel like you're in a tropical vacation.
Amazonico Restaurant in Dubai is also known for its sushi. The restaurant features a sushi station and an exclusive three-course set menu. The dining lounge has ample seating throughout the venue and a long sushi counter. The restaurant is ideal for a late lunch or early dinner. There is a wide selection of sushi dishes and a variety of cocktails and beverages.
You Should Read: Clap Dubai – Get Japanese Cuisine with an Incredible View
Amazonico Dubai Restaurant & Bar Highlights
Amazonico is a rooftop bar and restaurant in Dubai. You can enjoy the views of Dubai's Burj Khalifa from this fine establishment. The food here is excellent, and they have a great fusion menu with lots of options for vegetarians and vegans as well. They offer a variety of pizzas and pastas, as well as burgers and salads. This place is perfect for vegetarians, vegans, or anyone who just wants to enjoy some amazing food on their visit to Dubai. The staff at Amazonico is super friendly, and they have an extensive selection of drinks for you to choose from. They also offer some great vegetarian and vegan options if you're looking for a place that caters just to your dietary needs. The food here is very affordable, so this is a great place to grab lunch or dinner!
Rooftop Bar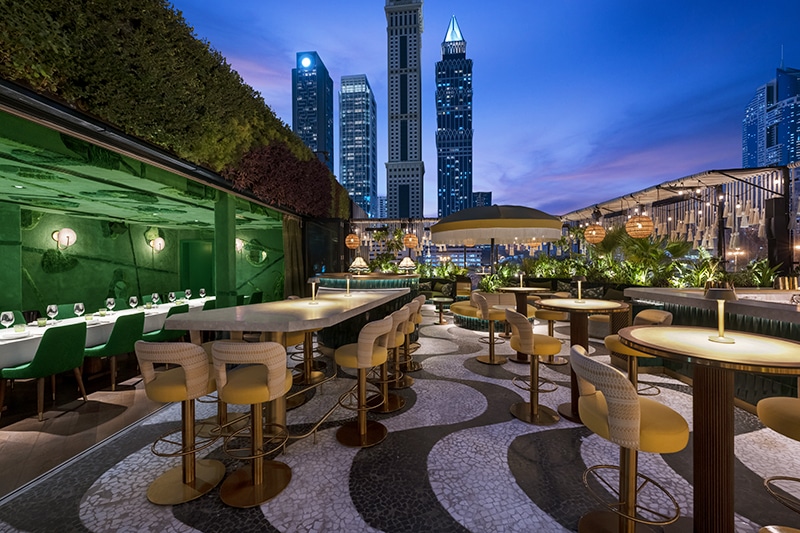 Amazonico Restaurants is one of Dubai's best rooftop bars. It's a rooftop bar and restaurant located in Downtown Dubai, so you'll have an excellent view of the city from its location. Amazonico Dubai's menu features food and drinks as well as live music every Thursday through Saturday night. Amazonico offers a great atmosphere with great service that will keep you coming back for more!
Latin-American cuisine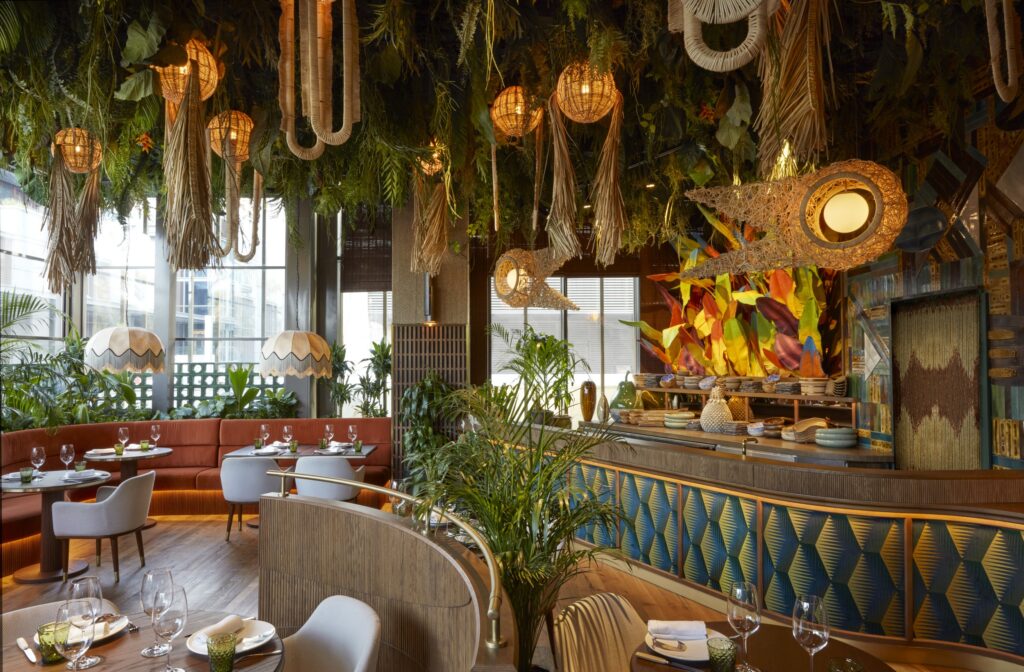 Latin-American cuisine is a mix of Spanish, Portuguese, and African cuisines. It is known for its use of corn, rice, and potatoes. The Native Americans were also influential in developing this cuisine.
DJs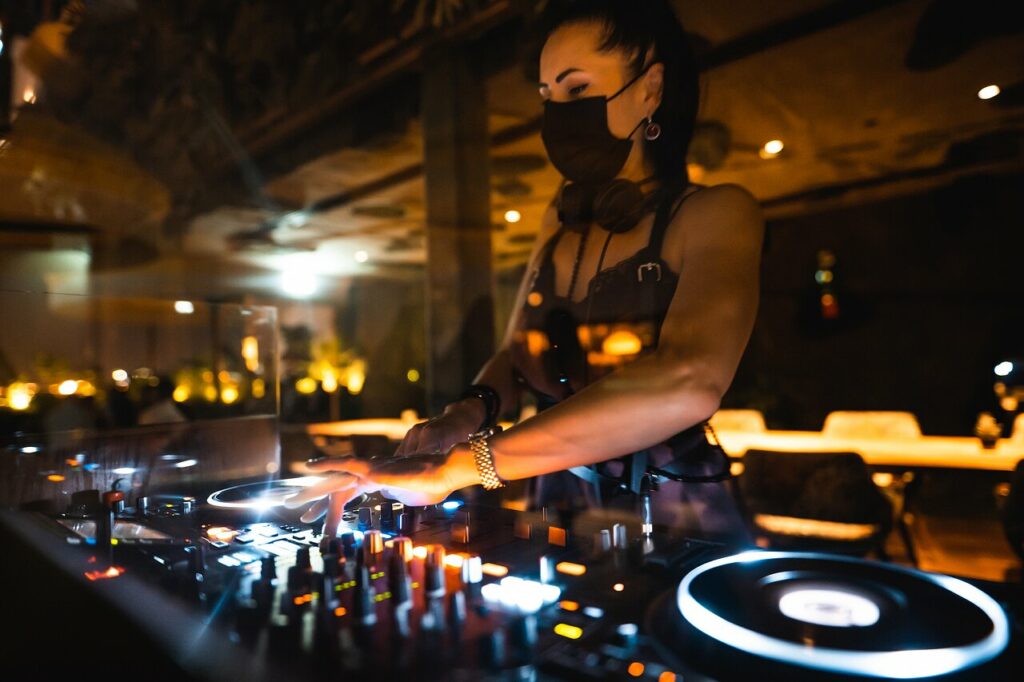 It also offers a range of jungle-inspired cocktails and live DJ sets. Amazonico is a Latin-American pop dance party. It's livelier than your average brunch; this one is for the party animals among you.
You'll find lots of people dancing hard to their favorite Latin music and drinking beers or cocktails until they can't see straight. If you go on a weekend, expect to see lines out the door (and into another building) as people wait for a table at this popular restaurant.
Tropicalia Brunch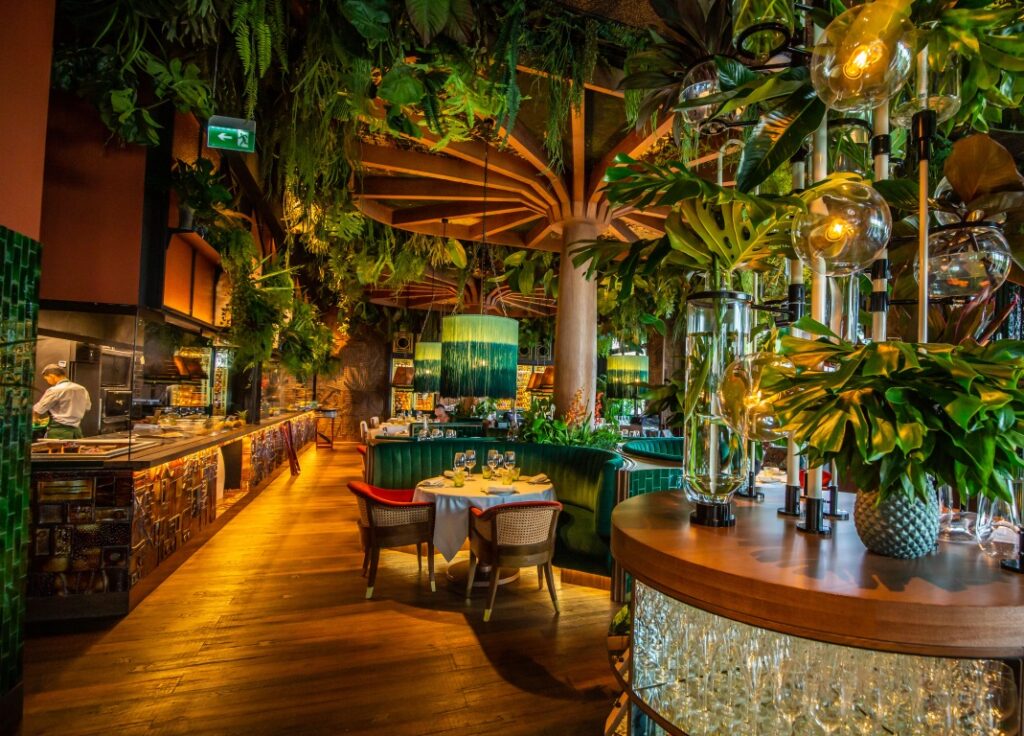 An Amazonian brunch is an opportunity to taste the best caipirinhas from Brazil, along with rainforest-inspired drinks and cocktails. When going to Brazil, we hardly recommend experiencing a tropical brunch. Additionally, you can try a new twist on Sangria, which comes with a premium bubbly drink. The vibe at brunch is vibrant and diverse, which makes it a wonderful location to spend time with your loved ones and friends.
To celebrate the launch of the brunch menu, Amazonico will host a Studio 54-inspired party. Participants can dress in glamorous outfits and take to the dance floor with the help of a Latin drummer. The food will be just as extravagant as the environment. Think of the tropical sushi bar, complete with a live drummer, and the Caribbean-inspired live band. You'll feel the vibe of Brazil with every bite of your food.
Amazonico Dubai menu
Guests can dine on the terrace seven days a week. The menu at the Amazonico Rooftop Terrace showcases the freshest seafood and ingredients. It also offers extended hours to take advantage of the spectacular views. The Amazonico menu Dubai is updated regularly and changes based on seasonal ingredients.
The menu at Amazonico Dubai is split into three sections: starters, main courses, and desserts. You'll find a variety of dishes on offer, including salads, burgers, and pizzas. The restaurant also offers a selection of vegetarian dishes that are perfect for those who want to eat healthy while they enjoy their drinks. The cocktails here are also worth mentioning, as they're all made with fresh ingredients and come in original flavors. People can also taste Colombian, Brazilian, Peruvian, and Mexican cuisine.
You can find a variety of dishes on the menu, including salads, burgers, and pizzas. The restaurant also offers a selection of vegetarian dishes that are perfect for those who want to eat healthy while they enjoy their drinks.
The menu at Amazonico Dubai is as follows:
Interior and Inside Overview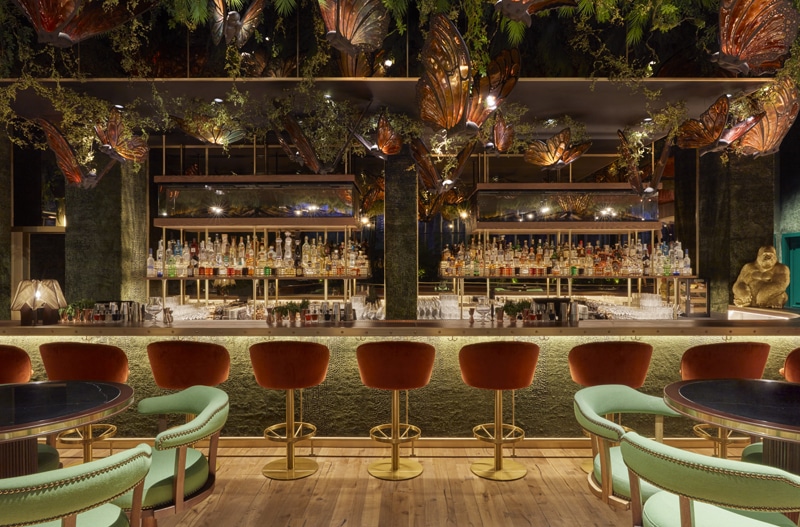 The ambience is classy and elegant, with dark wood throughout, polished tables and dining chairs, plush carpets on the floor (which you won't be standing on), and plenty of space for large groups to sit together without feeling crowded or cramped. They've also got some pretty cool cocktails if you're looking for something different from your usual wine or beer.
There are plenty of lounge areas where guests can relax after dinner.
Outdoor Seating Areas, Which Overlook the Arabian Gulf
It offers indoor and outdoor seating areas that overlook the Arabian Gulf. The style of this restaurant is casual, with an airy ambience that makes you feel like you're dining in your own home. It's a great place to eat alone or with friends who want to take pleasure in each other's company while they enjoy delicious food and drink.
The service is friendly, and if you're concerned about how long it will take your waiter or waitress to get back to you after being seated at your table, Don't worry: customer service here isn't just important; it's essential.
Background Aspects
The restaurant is the second project from renowned restaurateurs Marta Seco and Sandro Silva. The decor takes its inspiration from the Amazon region and features a tropical garden and organic stones. Sandro Silva and Marta Seco have also remodeled the restaurant, which now boasts a brighter, more spacious environment. However, the organic feeling has not been compromised.
Contact and other Details of Amazonico Restaurant
Opening Time:
From 12:00 noon to 3:00 AM, round the week
Reservations:
You can get reservation in Dining Rom till 12:15 AM
in the Lounge you can get reservation till 01:30 AM
Note: All reservations are for A La Carte meals. Tables for drinks and snacks are only available on a walk-in basis.
Dress Code:
Dress Code is Casula. Sportwear and beachwear is not allowed, open shoes are also not allowed for men except wearing kandura.
How To Reach at Amazonico Restaurants in Dubai
Metro:
Take the Red Line of the Dubai Metro.
The closest metro station to DIFC is the Financial Centre Metro Station (formerly known as Emirates Towers Metro Station).
You may walk to Amazonico Restaurant from there. It takes about 10-15 minutes to walk there.
Bus:
The nearest bust stop is Emirates Tower Bus Metro Station, its located in center of DIFC and few minutes away from the Amazonico Restaurant.
You can use the RTA's official website or app to plan your bus route. Enter your current location and the destination (DIFC) to find the best bus routes and schedules.
Taxi:
Taxis are easily found in Dubai and are a simple way to get to your location. Simply call a taxi and give the driver the address of Amazonico Restaurant in DIFC. The majority of taxi drivers in Dubai are familiar with famous restaurants.
Car:
If you have your own car then you can reach here easily by following the map location (given below) because its located near one of the main road of Dubai Shaikh Zayed Road.
Valet Parking also Available here.
Amazonico Restaurant Location
Conclusion
So, if you are planning a trip to Dubai and want to taste the best food that the city has to offer, then look no further than Amazonico. The menu is wide-ranging, with different dishes ranging from seafoods and steaks to pasta dishes. You'll find everything on here at affordable prices too.