Are you planning to visit the city with skyscrapers and lots of adventures? Or want to spend time in temperate areas to enjoy and have fun? So, in Dubai, you will get a chance to fulfill all your desires.
Additionally, if you are worried about the burning heat of Dubai and you are wondering about having enjoyment in such heat. Then, you are having absolutely mistaken thoughts. In Dubai, you will get to see so many adventurous and mind-blowing places.
Moreover, to make your trip more memorable, let me know you about one of the best places to be visited in Dubai. Do visit Wild Wadi Waterpark and you will surely be having a good and exciting day.
This 23-year-old Wild Wadi contains 3 pools and almost 17 water slides that will give you the most pleasurable feel. It has the highest and most fast water slide ever in middle–east.
In this outdoor Theme Waterpark, some multiple fascinations and attractions make your trip most memorable. It is considered among the largest Waterparks in the world. There are almost 30 rides that can delight you.
Another extravagant thing about this Indoor Thematic Waterpark is that it is foregrounded on the classic folklore personality of Juha who is considered among the best ancient folklores of Arab tradition.
Wild Wadi Waterpark Tickets
Now coming towards the information about the tickets of this adventurous and thrilling place. So, the lowest entry ticket price that you will get is not more than $55. The ticket also includes rides, there are no extra charges on taking rides, and all you need to buy is an entry ticket.
Furthermore, you would not get everything under $55. The ticket costs in two different variations depending upon the height of individuals. For children below 1.1 meters, there are different charges and for adults above 1.1, they cost higher than the prior one.
You can get a ticket for above 1.1 meters in height under the budget of $80. However, for Children below 1.1 meters in height, the ticket costs not more than $70. Also, if you need to get a towel or a locker for keeping your belongings, you need to pay additionally.
If you want to relax while watching a beautiful view, then book a Cabana there. It not only provides you comfort zone but you will get a discount. On booking a Cabana you will get a 50% discount on entry tickets. The Cabana cost approximately $570.
Also Read about the Dubai Creek Park.
Food and Shopping at Wild Wadi Dubai
Apart from the rides and thrills to enjoy, you can also enjoy shopping and delicious food there. The place has two-three food stalls and also shops with different items. However, for food items and other shopping items, you have to pay separately.
In case you forgot to bring a swimsuit? No worries, you can buy it from shops there without being your trip spoiled. You can also get the necessary things from the shops. Also, if you want to buy some gifts for friends and family, they are available.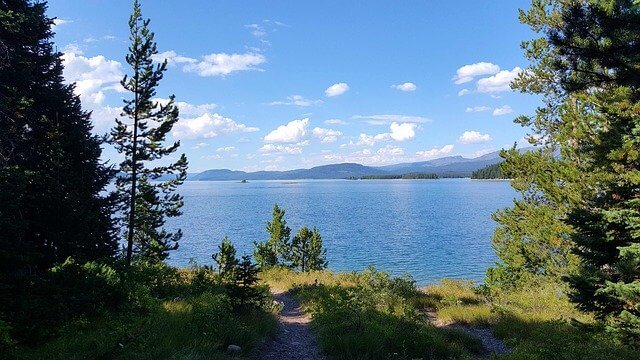 Location of Wild Wadi Dubai
Before I tell you about the fancies and adventures that you can enjoy by different rides, let me tell you about one thing more. The location of this amazing Wild Wadi will also attract you. It is situated at Jumeirah Road, Dubai, United Arab Emirates. The location is right in front of Burj Al Arab ― one of the marvels of Dubai city.
Timings of Wild Wadi Waterpark Dubai
Want to know about the timings? It remains open on all days. From Tuesday to Sunday it operates between 10 am to 6 pm while on Monday it is off. Moreover, for women nights 2021 there are different timings and days allotted.
Wild Wadi Dubai Offers
Ladies Night at Wild Wadi
One of the best offers that Dubai Wild Wadi offers is Ladies Night – Summer Exclusive. Want to know more about this special offer? It is a summer offer in which the park remains open only for Muslim women. The timing for Ladies night starts from about 6 pm till 10 pm.
Ladies Nights are summer special offers, offered by Wild Wadi Dubai. It only happens twice a month i.e. the first and third Thursday of every month. Another limitation to this offer is that it only happens from April to 20th September. However, it is not operational during the month of Ramdan.
Looking for the price of this summer deal? It costs over $27 per person (woman). Moreover, with one woman two children below the height of 1.1 cost-free of entry charge. However, if there is a third child then it will be charged under $20.
Another worth knowing thing about Wild Wadi Ladies night is that the Waterpark is completely operated by female staff. CCTVs and other managements, everything is women operated as it is special for Muslim Women.
In this Article: Creek Park Dubai
Wild Wadi Waterpark's Birthday Offer
Other than that you can also have a look at the Wild Wadi Birthday offer. There are two packages available for a birthday celebration at this magnificent theme park. The first one is a regular package and another is a premium offer.
Both offers include free rides for all guests and will be given priority to avail rides. Moreover, in both offers, a meal is provided and there is free entry for the birthday celebrant. Additionally, the celebrant will be given a surprise gift from the management team of the park.
Decorations are also provided but they vary according to the package. For the premium package, cabanas will be given with good decoration. While for the regular package, regular space will be given along with decoration.
The terms and conditions for this include the minimum limit of guests that is 8 persons for the event. Moreover, children below two years of age will be given free entry. Also, you have to pre-book the package at least 72 hours before the time of celebration.
Furthermore, food from outside is not allowed. The meal will be provided in both packages yet there will be a difference in items offered of meal in both offers.
Coming towards the price of the packages. The offer costs by the sum of total guests. For a regular offer, per person costs is under $70 while for a VIP offer the price per person is approximately $110.
To make your event memorable, you will be given easily downloadable photos of the event. Photography, meal, decoration, and birthday gift from team and entry for celebrant are free of cost. Because the charges are based on the number of guests attending the event.
Also Checkout: Hatta Tour From Dubai
Rides to enjoy at Wild Wadi Dubai
Let's move towards the most exciting and adventurous fancies of this Park – the water rides. There you will get up to 30 amazing rides that will give you the most memorable experiences of life. You will also find different rides that are interconnected, which is really exciting.
Also check world's top Adventure Desert Safari Dubai
The most significant thing about this wet place is that it has something for the whole family. Children will be having different fancies while adults will enjoy the thrills and adventures of water. Have a look at rides offered at the cool waterpark in hot summers:
Jumeirah Sceirah – The Marvel of Wild Wadi
Where you have a lot of relaxing and soothing rides there must be some thrilling ones. So, are you ready to dare rising on the most scariest and adventurous ride of the Theme Park? You will be falling at the speed of 80 km/h. The ride is over 108 meters high and thus it is considered to be the tallest water slide in the Middle–East.
First, you need to climb the height of 32 km and have a look at the beauty of the city from this higher position. Then, you will be fixed in the glass capsule. After the countdown 3… 2…1… and the floor beneath you will be removed! Then, enjoy the fastest water slide journey that leads to the pool.
To avail of this ride, you must be having a height above 1.1 meters. Moreover, the weight capacity of the ride is under 140Kg.
Also Checkout: Zero Gravity
Tantrum Alley – The thrilling ride among Tornados
The most exciting and pleasurable ride that allows you to cross four tornados. In this ride, you will encounter a storm-like situation while sitting in a ring of four. It feels exactly like being in a sea undergoing storms. Yet no worries! You are safe, after hitting with storms you will splash in the pool and enjoy yourself there.
There are some restrictions to this ride. Only people above the height of 1.1 meters can have a ride on this. Moreover, the ring has the capacity of four people per slot. There is also weight restriction of 290Kg, if the weight exceeds then 2 or three people can have a ride per slot.
Burj Surj – The Adventure Bowl
Want to get some fun? Try this stimulating ride at Burj Surj waterslide. In this you will be seated on a rubber tube and passing from two sections you will splash in the pool. The experience is so amazing that you can't hold yourself trying it again and again.
The rubber tube has the capacity of seating for up to 5 people but the total weight should not exceed 370Kg. Moreover, again the same height restriction is there. People below 1.1 meters of height are not eligible for this ride.
Best Sightseeing Tour: Dubai City Tour
Master Blasters – Thrills Of Water Roller Coaster
Master Blasters are series of most thrilling rides. These rides are gravity challenging as they will take you up to 15 meters high from the surface level while sitting on a ring.
You can start from any of the master blasters as there are so many. Flying Falls, Falaj Fury, Jebel Lookout, Wadi Leap, Hos'N Hurler, Falcon Fury, Thunder Rapids, Rushing Rapids, Wadi Twister, Wadi Basher, and the Tunnel of Doom are some of them.
The ring has a capacity for a maximum of two persons. If a person weighs less than 50Kg then it must be followed by another person but the total weight should not exceed 120Kg. additionally, like other adventurous rides, a height of at least 1.1 is necessary for this ride.
Wipeout and Riptide – Experience of Adventurous Surfing
Are you among those who want to have adventures like surfing but afraid of being drowned? The Wild Wadi Waterpark has a solution. The two surfing machines can give you the same experience of sea surfing in a safer way.
So, don't miss out on trying this and have fun while chasing tides. Wipeout Flow rider and Riptide are two surfing areas. Every second about seven tones of water flows over a thin made sheet that gives the realistic experience of surfing.
Moreover, do not forget the height restriction of 1.1 meters there as well.
Also Read About Jebel Jais
Juha's Dhow and Lagoon – Perfect Enjoyment for Children
Are you looking for something that can excite and let your children enjoy? Juha's Dhow and Lagoon is designed for kid's enjoyment. There is no height restriction and anything like that just go and enjoy, it is all for kids.
There you can have over 100 activities to do. The fantasy is waiting for you and your children. No doubt the whole park is all dream like that can attract anyone.
Children can enjoy water slides, magic surfing on the carpet with Sinbad. Moreover, never forget to be attentive to the large bucket that comes after every two minutes to get you.
Juha's Journey – The Lazy River
After the exhilarating experience of different rides if you want to have a peaceful and relaxing one then, go for Lazy River. It operates on slow ocean currents generated through machines and feels the peace of water.
Everyone can get into this river from any age. Moreover, if you are not a professional swimmer then there is nothing to be worried about as there is a solution for everything. You can get a Life jacket that does not have any extra charges. You can enjoy the slow tides of this calm river with your family.
Action River – Enjoy in Rising Tides
If you are the one who likes to have something energetic and a bit daring then Action river is for you. Go and enjoy the rising tides that are created by hundreds of liters of water. You can also get a Life jacket if you want. Moreover, children are advised to be supervised by parents throughout.
Breaker's Bay – The Wave Pool
This giant pool arises waves in different dimensions that give you an enhancing feel. It is considered to be the largest wave pool in the states of UAE. Life jackets are always available to make your experience more confident and safer. Children below 1.1 meters of height are also eligible to enjoy this.
Frequently Asked Questions:
1. Who is the owner of Wild Wadi Dubai?
It is owned by one of the largest corporate named Jumeirah International. It is among the top leading luxurious hotel chains operating in Dubai.
2. Is Wild Wadi open in 2021?
Yes, it is open in 2021 with all the safety measures being carried out. All rides are modified for carrying out social distancing and you will be provided with sanitizers throughout the journey. Moreover, wearing a face mask is mandatory all the time.
3. What is the best way for buying tickets for Wild Wadi Dubai?
Buying online tickets is considered better as you need to stay in line to buy the ticket. Also, during the Covid situation, online purchase of tickets is recommended to avoid crowding at gates.
4. What is the ticket price for Wild Wadi Waterpark?
The estimated price of a standard ticket is under $85. However, it varies with height variation.
5. What is the location of Wild Wadi Dubai?
It lies on Jumeirah Road, opposite Burj Al Arab, Dubai, and UAE.
Last Words:
This is all about one of the most exciting places in Dubai. For further details and bookings you can trust us as we've been offering multiple packages to visit this stupendous Wild Wadi Waterpark. Give us a call and we will get back to you with further details about visiting the place as soon as possible.