As a normal human being, what is your idea of the happiest place on Earth? Do you prefer luxury or simplicity? You want to really enjoy or just brag about a place without wholly observing it. If only you are kind of a person who defines having a good time with family and friends at a great place, then hats off! Mushrif Park – is your absolute must-visit location due to its multipurpose entertainment exposure.
Mushrif Park Dubai is more than a fully family-oriented place for many people. By offering almost seven to ten types of recreational opportunities, this park is truly a magical place for the public. Let's don't waste time and continue to learn about the details of every nook and corner within Mushrif Park through this blog. Hopefully, without any doubt, you will love peeking into the features mentioned below.
Overview Of Mushrif Park Dubai
First and foremost, Mushrif Park Dubai is the center of many recreational locations. Mostly offering places to ride, swim, sightsee, party, and educate, the park gives refreshment to the minds of visitors. Usually, plenty of activities await the arrival of hundreds of visitors on busy days. For instance, picnic spreads, barbeque huts, adventurous games, swimming pools, riding clubs, astronomy towers, bicycle tracks, and train rides.
Choosing it as your go-to spot for hanging around with family members will definitely help you form a strong connection with nature. Moreover, visiting it more than once is going to refresh your inner spirits and thoughts. Like adults, children can take advantage of this opportunity as well. Luckily, there are numerous places where kids can indulge themselves in healthy and effective activities.
After having an overview of Mushrif Park, scheduling a whole day's visit is going to become easier for you. Just refer to the provided information below and follow the instructions to avoid any inconvenience.
Pointers To Schedule Your Trip To Mushrif Park
Mushrif Park Timing
On the usual, Mushrif park timing is around 8 am to 11 pm on Thursday, Friday, and Saturday. Whereas on the other days the park stays open from 8 am to 10 pm generally. As a piece of advice, you should take into account the larger area of the park. So, in short, to make the most out of your trip, try reaching there at the earliest time to enjoy whole sections of the park.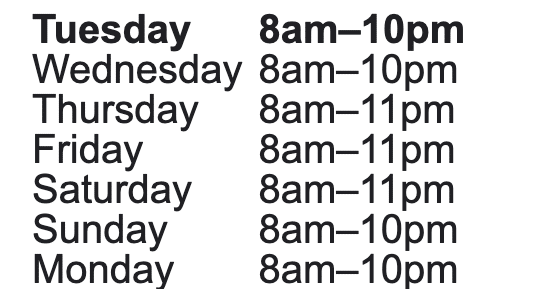 Mushrif Park Location
You can easily find the Mushrif park location online. Otherwise, for your ease, mark that it is located right on Al Khawaneej street.
Mushrif Park Entrance Fee
Mushrif park entrance fee is not that much costly, and for most people, it is manageable. You only have to pay 10 AED for a whole car. In addition to this, the charge for individuals is 3 AED. Remember to charge your NOL card as you can only pay the entrance fee amount using this. Admission for kids under age two and disabled persons is free.
Also, notice that the fun-filled activities available inside the park have an opening in different time slots. In order to avail of those activities, make an effort to inquire about the present timing and entrance fee.
History Of Mushrif Park
The history of any place is important. In particular, it holds a lot of significance for presenting the travelers with the hidden concept of the major story. Mushrif park is the oldest one amongst other park destinations in the United Arab Emirates. It was built in 1980 and since then, went through major expansion procedures that converted it into the hottest tourist destination.
Most importantly, the Dubai Municipality Department took part in developing such a massive project. It worked diligently with the modern builders to reform one of the coolest places to come around with buddies and family individuals.
Complete List Of Mushrif Park Adventures
Mushrif park is the name of the whole experience. It would be wrong to make assumptions about the indulgence that it provides without exploring its entire area. Therefore, gather up pen and paper to make the list of the most important adventures to enjoy at this prime location.
Bird Watching
Who could have thought that you could witness some colorful birds while visiting the desert area as well? That's hundred percent correct! Mushrif park has a vast boundary. And along the boundary line lies the long array of Dubai's national trees, named ghaf. These lush green trees picture the view of paradise.
As a major information piece about the park, you must know that the trees covering the larger area are the home to many birds. As distinguished tremendously due to color, body, and voice, all the birds are a worth site to watch while your routine visit. On top of that, you have the chance to bond and mingle with little natural creatures that you see very often.
Mushrif Park Swimming Pool
Dubai is mostly surrounded by desserts, and the temperature usually stays high in almost every season. Thankfully, the Muskrif park swimming pool is your getaway from the burning heat there. By spending very little as a token fee, you get to enjoy long swimming hours at the carefully enclosed and secured Mushrif Park swimming pools of the park.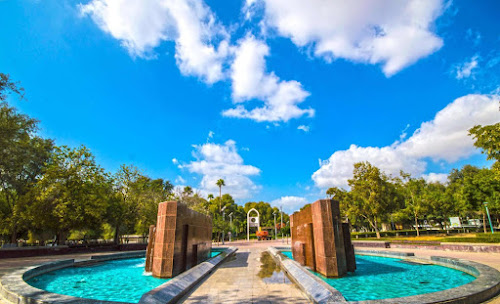 Trending place, packed with carefully filtered water, these swimming facilities have separation to provide males and females ample time to swim in their comfort. Keep in mind to buy your tickets in time to get utmost enjoyment with your friends and kids. In summers, it is mostly jam-packed with visitors. Otherwise, the rest of the seasons are fine.
Mushrif Park Adventure
If you or someone you know have the heart of the lion, then Adventura park should become yours or their favorite spot. Clearly, the reason for classifying it as a major adventurous destination is the best activities that it caters to the target audiences. Advantura park, on its own, is a place to ignite your inner thrills.
Plenty of tasks, including the long zip line and bridge crossing along with the trees, are part of the main scale attractions there. You get to grab your buddies along with the deep and long trails. The winding paths almost present the adventure as forecasted in thrilling movies. After all, the blend of beauty and excitement takes a normal visitor to the heights of pleasure.
Astronomy Center
Mushrif Park is the ultimate location to trigger your adventurous feelings. Along with adults, children can take part in different activities which help them learn as well as entertain along the way. The very famous Astronomy center at Mushrif park is the infotainment center for kids usually.
Children can observe the models related to the solar system, galaxy, and stars. Additionally, the park supplies them with interesting gadgets to try to examine the astronomical parts of Earth. Also, great facts displayed on the display boards connect with their mind and develop a wider perspective of what's actually happening in Space. Believe it or not, kids will love this section when you do plan to visit it one day.
Football Field
Playing is also among the other reasons for which normal visitors come to Mushrif park. Within the park's location, the authority has made several playing fields to help the cause of professional or habitual football players. You only have to carry the appropriate football, and the provided space will take care of the rest. If you keep playing for a while, your passion will become a firm practice.
If you prefer, the same football field can serve the purpose of badminton or the tennis court. Adventurous crowd with other sports preferences can also enjoy themselves using the same spot. Continuity in visitation and practice will make you a good player.
Bicycle Track
Mushrif park covers many entertaining parts and on top of the list, stands the evenly paved bicycle track. The riding experience that you will enjoy on these tracks is unforgettable. Along these tracks, you can simply ride at a slower pace and enjoy the picturesque view.
Otherwise, you can make a group and compete with your buddies. Some visiting members also like to jog or walk on the bicycle track due to its amazing length and strength. Ultimately, every section of the park, such as the bicycle track, also fully fulfills the desires of the visiting parties.
International Village
Do you know a place with intricate housing structures? Mushrif park has an inner landscape that covers the internationally acclaimed miniatures of global house models. Each house model represents the usual design technique of a different country. It's a perfect place to take pictures for your Instagram and Facebook profile.
The houses show a depiction of the ancient design and narrate the tale of how people used to survive under such complex building structures. When you see it with your naked eye, you realize how much the recreational industry has evolved. You can do whatever you like, sit, relax, play, or snap a picture inside these wonderful housing models.
Mushrif Park Horse Riding
The horse riding facility in Mushrif park, known as the Winners Equestrian Club, fosters the requirements of horse riding enthusiasts. Swiftly running along in circles, the well-bred horses are masterpieces of the hidden adventure of this park. That is why many expats and international travelers exclusively attend the horse riding practices taking place here.
Apart from the organized events, ordinary horse riding practice is also available within the premises of the enclave. Kids can take lessons and turn their horse riding opportunity into a great learning experience. And adults, on the other hand, can eat and ride without worrying about the long due charges as compared to other riding facilities in town.
Cafes
You would feel more satisfied with the cafes or food kiosks situated at short distances in the park. Mushrif park is an amusement spot, daily open for providing leisure to local and international amusement seekers. Given its reputation, it has well-equipped and high-standard cafes that serve many varieties of cuisines.
Whatever the origin, the food stalls at Mushrif park are just enough to serve the visiting people with delicious and safest food options. Street food, snacks, desserts, main dishes are all part of the extensive menu of the food stalls in the park. You are indeed in control of making a choice to eat or drink at your own expense. Additionally, the decor of these cafes is also very bright and fascinating, which mostly helps attract more visitors.
Train Ride
A train ride is another activity that you can enjoy while accompanying your little ones. Parents can use the train of Mushrif park to roam around the farthest parts of the park with their children. On the way to the final stop, you and your kids can buy snacks and enjoy them along the way.
In order to avoid accidents, the park authority provides safety gear to wear while taking the train ride. Kids who are afraid of riding should not put themselves in danger by agreeing to take the ride. The colorful and innovative train model is a source of positive learning for the youngsters.
Summary
The above list is a source of getting yourself ready to encounter the adventurous moments in your life. Indeed, you can plan a trip to Mushrif park Dubai to see whether or not those attractions are fit for you. Moreover, don't forget to take the Covid-19 measures and get vaccinated before visiting a crowded place like Mushrif Park.
Plan A Visit By Acquiring Our Services
Dubai Desert Safari is the one-stop solution for proving you with the best experience in Mushrif Park. Call us and book the packages that are affordable and suitable for your requirements. Or send us text messages on Whatsapp for convenience.