Recreational activities for elders and children are a source of comfort and enjoyment. Thanks to the modern idea of edutainment, you can seek leisure and knowledge at the same place you visit. In Dubai, among the hottest tourist destinations, Zabeel Park is the perfect edutainment spot to stay with your friends and family.
It offers several exciting and entertaining activities. It is a massive park comprising multiple sections to take care of every need of the visitors. Garden Glow and Dinosaur Park are its main highlights that appeal to tourists of all kinds. Let's see, like others, why should you consider visiting it too?
Important Information About Zabeel Park
To guide you further, check the following information before planning a trip to Zabeel Park.
Zabeel Park Location
Zabeel Park Location is right in the Zabeel district of Dubai. Sheikh Rashid Road, Sheikh Khalifa Bin Zayed Road, and Sheikh Zayed Road surround the park through the north and south sides. Now that you know its suitable location think about how to reach there. You can get there by travelling through the Red Line of Dubai Metro.
Zabeel Park Entry Fee
As a tourist or a visitor, you must know the price of tickets required for entry into the park, saving you time and effort. The Zabeel park entry fee usually is not that much and costs a standard range of around 5 AED. The fully functional ticket booth at the start will help you make your way into the park without difficulty.
Also, remember that there are no tickets for kids under three years. Isn't it a treat? You can take whatever you wish, but avoid harming others.
Zabeel Park Timing
According to the Zabeel park timing schedule, the park will stay open from 8 am to 11 pm from Thursday to Saturday. And on other days, the timing slightly varies, allowing visitors to visit between 8 am to 10 pm. We suggest reaching there before if you have to attend ceremonial occasions or concerts.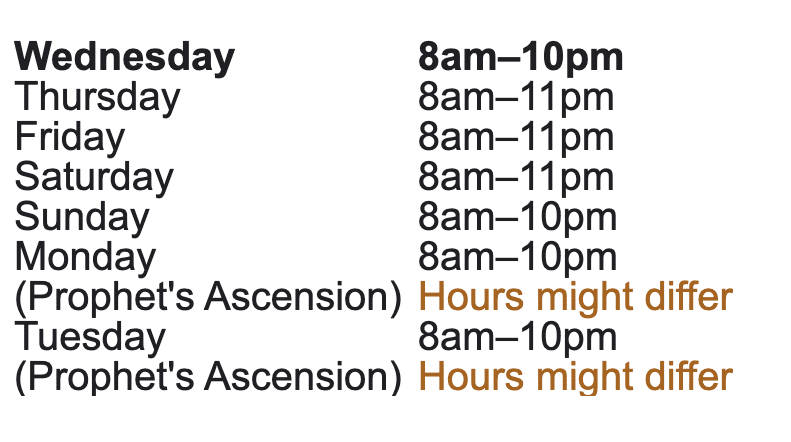 Zabeel Park Area
The park status often makes the audience confused about everyday activities. To avoid all the misinformation, it is essential to know that Zabeel Park is not some ordinary place. The park usually covers the area of twenty-four football fields which is a true wonder in itself.
Talking about wonders, the unique locations such as cricket fields, barbeque spots, refreshments kiosks, skating areas, gatehouses, and domes make this location prime for visitors.
After learning in detail about the essential aspects of visiting Zabeel Park, let's jump onto what it offers. You can see why you need to make it a priority spot to visit the United Arab Emirates.
No.1 Adventure in Dubai: Desert Safari Deals
Things To Do In Zabeel Park
There are many things to do in Zabeel Park, and you can involve your buddies and loved ones to enjoy them to the fullest. Below is the list of activities that can paint a memorable trip for you.
Zabeel Park Play Area
The Zabeel play area is set to please children of all ages by covering two or three significant park sections. The first area has several rides, including the jungle ladder and swings, and other regions have displays to increase children's knowledge of valuable aspects. Apart from that, the play area under the tent has advanced and adventurous rides through which they challenge their motor skills.
The Dinosaur Park and Garden Glow are sections of Zabeel park enriched with amusement. If you are visiting from far, you should book a different trip to both these destinations. Dinosaur Park has pathways that exhibit extinct dinosaur species. All the species have skins and movement mechanisms that almost express them as living beings in front of the viewers. Sometimes they look natural, and on a lighter note, people get scared in real.
Zabeel Park Sculptures
Zabeel park sculptures are a rich source of knowledge for individuals. Moreover, sculptures from different countries encourage parents to engage well with their children. Take your children there and recognize that the miniature models of history's most famous building models will benefit their future.
A small museum exhibiting dinosaur fossils is another deal kids would love to watch out for themselves. Large dome structures, spread at an equally distant land, present the technological feel of the park. Upon comparing, you will conclude that it depicts a fictional movie scene. You can capture sculptures into envious images in your camera to remember them later.
Zabeel Park Flea Market
If you usually buy affordable and conveniently accessible things, then the Zabeel park flea market will inspire you. The temptations of trying and reaching out to plenty of cost-effective items would be irresistible for you when you take a stroll in the flea market. Even try bargaining for what you like and get pocket-friendly products.
Also Read: Dubai Creek Park
Keep in mind that the flea markets arranged in Zabeel park are seasonal. So, you can find them whenever the nation observes a holiday or celebrates events. The timings for flea markets held in Zabeel park are never the same, so you have to contact the administration.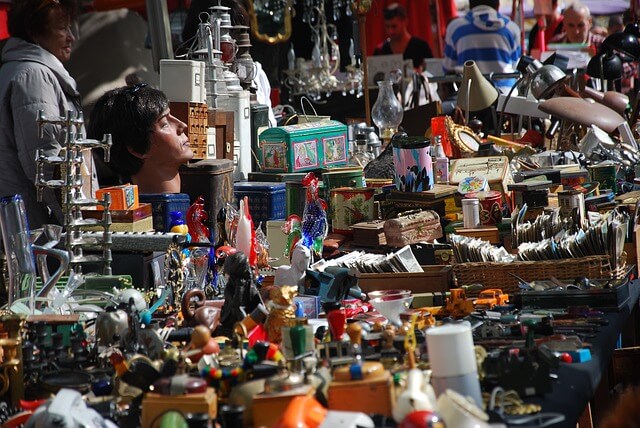 Zabeel Park Jogging Tracks
The jogging tracks paved around the park have standard tracks for people fond of healthy walks. Roaming through those winding paths makes the visitors aware of the immediate prospects of visiting a park. The park is an obvious destination for a daily walk for some of them.
When discussing the park's scenery, the jogging park is among those parts that make it stand out. It is a lifetime experience for most people to visit a garden filled with palm trees as pretty as a picture. And for the locals, it's not that out of the ordinary. The timings for running around the park tracks are similar to the park.
Also Read: Mamzar Beach in Dubai
Zabeel Park Events
Finding a valuable location to host significant gathering events often costs you much and does not deliver as per the reputation. On the other hand, Zabeel Park event auditoriums in the open fulfil the basic needs of every organizer. Concerts, festivals, or funfairs, can very smartly be fixed within the park's outskirts.
Arranging the event mainly requires fee charges and permission from the authorities. From the tourist point of view, it is an intelligent move to attract global travellers. You get to share the whole journey with the persons accompanying you at the event.
Other Attractive Features Of Zabeel Park
Zabeel is a massive project and can provide convenience and enjoyment to local and global travellers. Known as the perfect sightseeing or picnic place for most people, it's a park with distinctive, attractive elements. Children and adults share moments of happiness when they can try things of their choice. In the paragraphs below, you will know that Zabeel Park has additional elements, making it more impressive and a tight destination for most of us.
Fountains
Nature heals our souls, and most of us count on that (I think you all agree) to inhale peace and leave stress outside. Attractions like beautiful fountains and waterfalls make the park more refreshing and nature friendly for the visitors. The cube-shaped fountain sprinkles water in different directions and projects a view worth seeing. Also, simple fountains planted at the appropriate distance are great for relieving your busy lifestyle. Kids can bank aside those fountains to eat or play.
Bike Rentals
The bike rentals available at the facility are a favourite place for adventurous visitors. Rent a bike and ride around the park to explore the obvious fascinating points ahead. Bike riders who prefer speeding can have racing with their partners in a vacant space. Also, while riding the bikes and enjoying the landscape, don't forget to take safety measures. So, Always wear security gear before jumping onto the bike.
Refreshment Kiosk
Visiting a place could be tiring at the end of the day, and you may as well consider your body's needs. So, luckily Zabeel Park has a fully stocked refreshment kiosk inside to pay attention to the demands of tourists. Don't forget to order drinks, coffee eatables, and ice cream, and celebrate your time by having them.
Barbeque Venue
If you plan to host a delicious barbeque dinner or lunch for someone, then Zabeel park is the ideal place. Why is that? The usual barbeque venues in other park destinations in Dubai are a little overcrowded. With the number of people around, it is almost impossible to cherish the food. The superb venues in Zabeel park offer complete privacy for a party of your favourite style.
Boat Lake
Ever fond of riding boats in the lake? Zabeel park boat lake has ample space for rowing the ships at your pace. By wearing safety jackets and gear, visitors can take advantage of this activity and learn a skill in return. Or, on the bright side, the lake can be a privileged location for you to enjoy food and a good talk with your family members.
Conclusion
From the above explanation, you must conclude that Park is indeed the place where you can enjoy, eat, play and learn exclusively. Under one roof, only paying a small amount of money can access the exciting and charming recreational location. Make your precious moments unforgettable by visiting this place at least once with your family. For visiting and enjoying a great day at Zabeel Park, contact Desert Safari for affordable deals.
Take-Aways
Keep these valuable suggestions in mind for making the most of your visit to Zabeel Park.
Take the metro train to reach Zabeel Park because it's trouble-free and cost-efficient.
Follow the sops and other vital instructions for enjoying your trip.
Maintain a six feet distance between different visitors and always wear a mask.
Don't carry objects that tend to harm others.
Take great care of your children and valuables.
Frequently Asked Questions
Refer to the provided answers section to gain valuable information about Zabeel Park.
What is the Zabeel Park entry fee?
The entry fee for Zabeel Park costs around five AED for all individuals, excluding kids aged under two years.
What are the Zabeel Park timings?
The times from Thursday to Saturday are 8 am to 11 pm. And on other days, the gate opens at 8 am and closes around 10 pm.
Are there exciting things to do in Zabeel Park?
Yes, there are plenty of activities for you to enjoy in Zabeel Park. You can ride a boat, play cricket, hang out near the sculptures and visit the Dinosaur Park or Garden Glow for sightseeing and taking pictures.
What is the location of Zabeel Park?
Zabeel Park is located in the Zabeel district of Dubai. The famous Sheikh Zayed Road is on the south end of the park.
Why is Garden Glow Zabeel Park famous?
Garden Glow Zabeel Park is famous for portraying the different seasonal aspects through great artistic images. People visit it to capture the captivating work of art performed by favourite national artists.
How to contact the administration of Zabeel Park?
You can contact the administration of Zabeel Park by dialing 971-4-398-6888.